Leadership in Higher Education Program
The Leadership in Higher Education (LHE) Program, offered in partnership between the Rwanda Institute for Conservation Agriculture and University of Nebraska-Lincoln, is a cohort-based pilot program to support emerging leaders and enable their role in shaping RICA's innovation-based educational approach. Participants are exposed to leadership fundamentals necessary for higher education administration through knowledge-sharing with peer institutions, facilitated group discussions, 1:1 advising and team-based projects.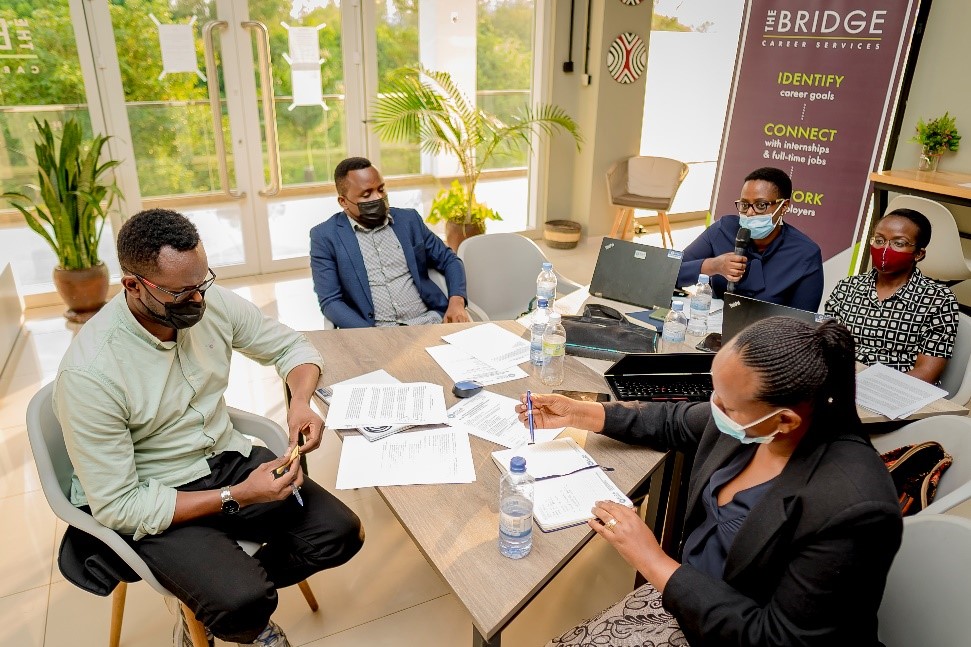 RECAP: Nebraska and RICA leverage global network to build exchange, institutional capacity
Despite challenges facing universities around the world due to the coronavirus pandemic, faculty and staff at the Rwanda Institute for Conservation Agriculture (RICA) are ready to prepare the next generation of leaders thanks to a new partnership program with the University of Nebraska-Lincoln and its global network.
Welcome to the Leadership in Higher Education Program
Tiffany Heng Moss (Dean of the College of Agricultural Sciences and Natural Resources) and Ron Yoder (Senior Associate Vice Chancellor of the Institute of Agriculture and Natural Resources) were excited to welcome the RICA participants for the launch of the LHE program.
Program Framework
LHE is broken into four (4) unit topics featuring U.S.-based and international topic collaborators share practical and applied examples of lessons learned. Participants gain an understanding of leadership fundamentals through a combination of asynchronous content, activation challenges and group-based discussions to support a collaborative understanding of application across academics, student affairs and stakeholder relations.
The four topics will include:
Topic 1 | People Leadership: Motivating and influencing people and leading diverse teams
Topic 2 | Problem-Solving: Human Centered Design and project management
Topic 3 | Student Development: Student support life cycle and academic and career advising
Topic 4 | Stewardship: Managing budgets and stakeholder relationships
Throughout the program, fellows participate in two team-driven, project-based learning assignments. These assignments are associated with solving certain organizational challenges with the tools, frameworks and perspectives introduced in the respective units. Program coordinators and topic collaborators serve as coaches and advisors during these team-based projects to support integration and application of core concepts.
Questions? Contact the Office of Global Partnerships & Initiatives at globalaffairs@unl.edu.